VIEWERS PICTURES
Well, here we have a range of pictures from different people showing their prized 4x4.Please feel free to email your favourite pic along with a caption.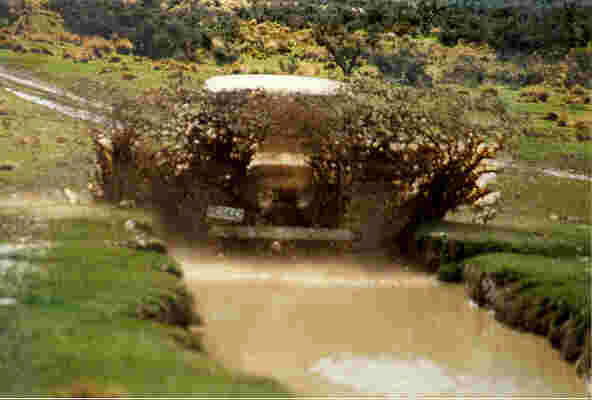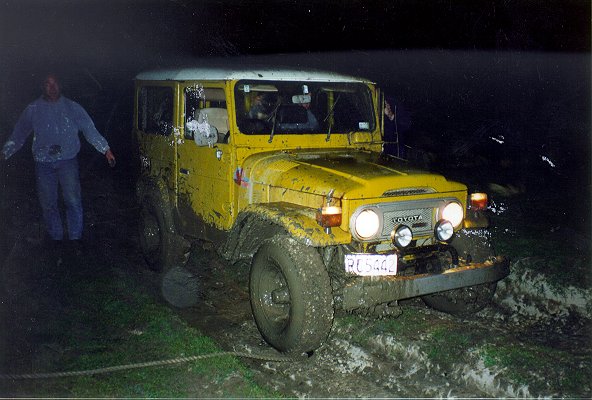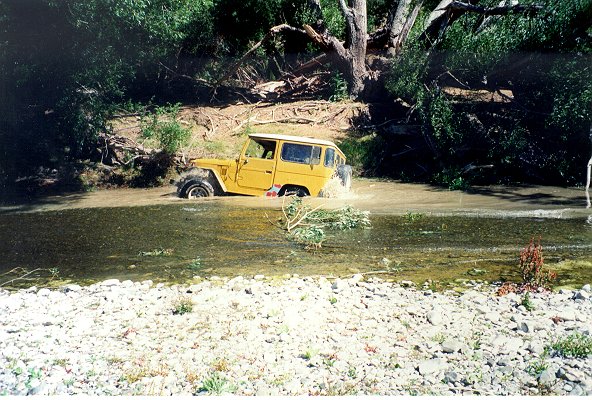 BJ40 Landcruiser.This first pic is of a quite often un-passable hole and as the second picture show's,often with very thick mud.The 2nd picture was of a night trip into Loch Katrine and shows the same cruiser finally removed from the hole shown in pic1.It took 30 mins to finally get the truck from the hole after multiple attempts using a 30ft snatch rope.The 3rd pic is taken up the Waipara river.Normally a nice summers day drive with multiple shallow river crossings,although as one can see,deep hole's do exsist slightly off the main path.In fact,saturated sand works much like quick sand,and on this occasion,we thought it was going to be rope time.
Below we have a few people all holding trucks with a nice long rope!Once again Lake Sumner and after some pretty wet weather recently.Surprising enough the ground doesnt look to bad,but after rain this whole area seems to recall its history of being a flood plain for the Hurunui river.And it gets very soft!
To the right we have the FJ60 Toyota Landcruiser further on up the road from the left picture on a slightly drier trip.Each time we pass along this trail we find parts of the scenery weve missed.Soon well post pics of the area covered in snow,which does make for interesting driving when you cant see these mud traps.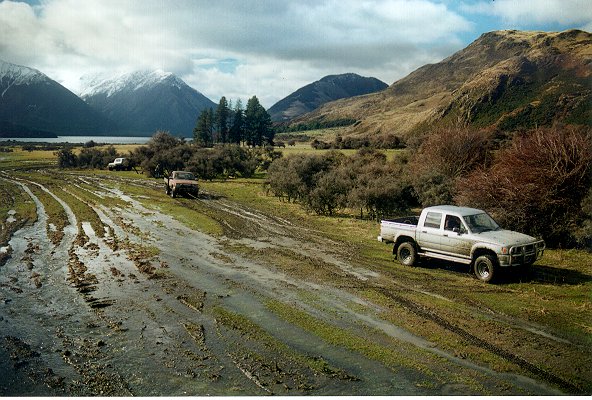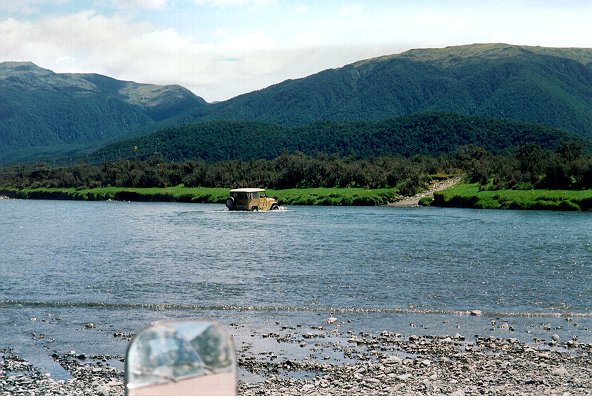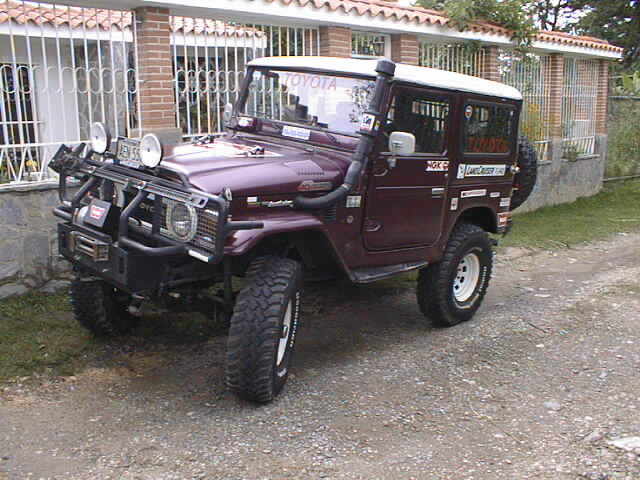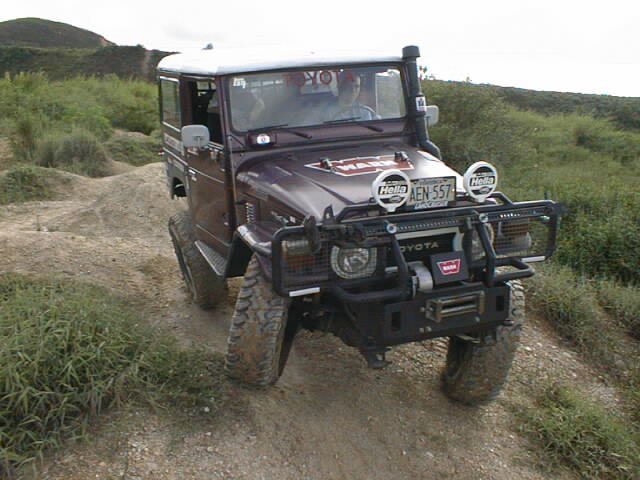 The Hurunui River.End of the official 4x4 track as the river shouldnt be crossed.
To the right and above we have 2 shots of a 76 FJ40 from Venezuela. Some details of this truck follow : stock 2F engine, Non-USA transfer case, 4 speed stock transmission, 3:70 in each differential, a bulletproof "custom made"spring over conversion, five 35 " BFG's M/T in 7 1/2 steel wheels, Custom made Snorkel, newer models bucket seats, custom made front bumper with a 5687 (8000 lbs.) warn winch "father of the 8274", Rallye 1000 Hella Driving Lamps, custom made rear bumper with auxiliary lamps, Black Panther "Predator" BP1000 battery (1000 CCA), Pioneer CD player.
This vehicle is prepared to hit the Amazon Jungle in the rainy season where you need real high clearence and very sturdy protection structures surrounding your sheet metal, the snorkel is a very important accesory here because the most of the times you'll need to cross several rivers.
Thanks for the Photo's Luis. Look forward to seeing the new truck one day. Email : Lnassiff@email.com
More pics to come very soon.Including those of our latest addition in action,the Nissan Patrol 6.3 v8 diesel.